Livestock entries in Department 2 through 9 are limited to residents of Carbon County and West Penn Township, Schuylkill County.
Youth Livestock entries in Department 10, Section 2 through 9 are limited to members of the Carbon County Livestock Show and Sale Committee.

Any animals entered in the breeding classes must be registered with their respective breed association. Registration papers must be present at animal arrival of the fair and a photocopy of the registration papers must accompany the entry form. Entry forms must be postmarked by July 22, 2023 and mailed to the respective address shown on the specific entry form.
Entry forms, entry fee information, health requirements and show details are available in the fair's 2023 Premium Guide.
Please contact the following if you have any questions not answered in the Premium Guide.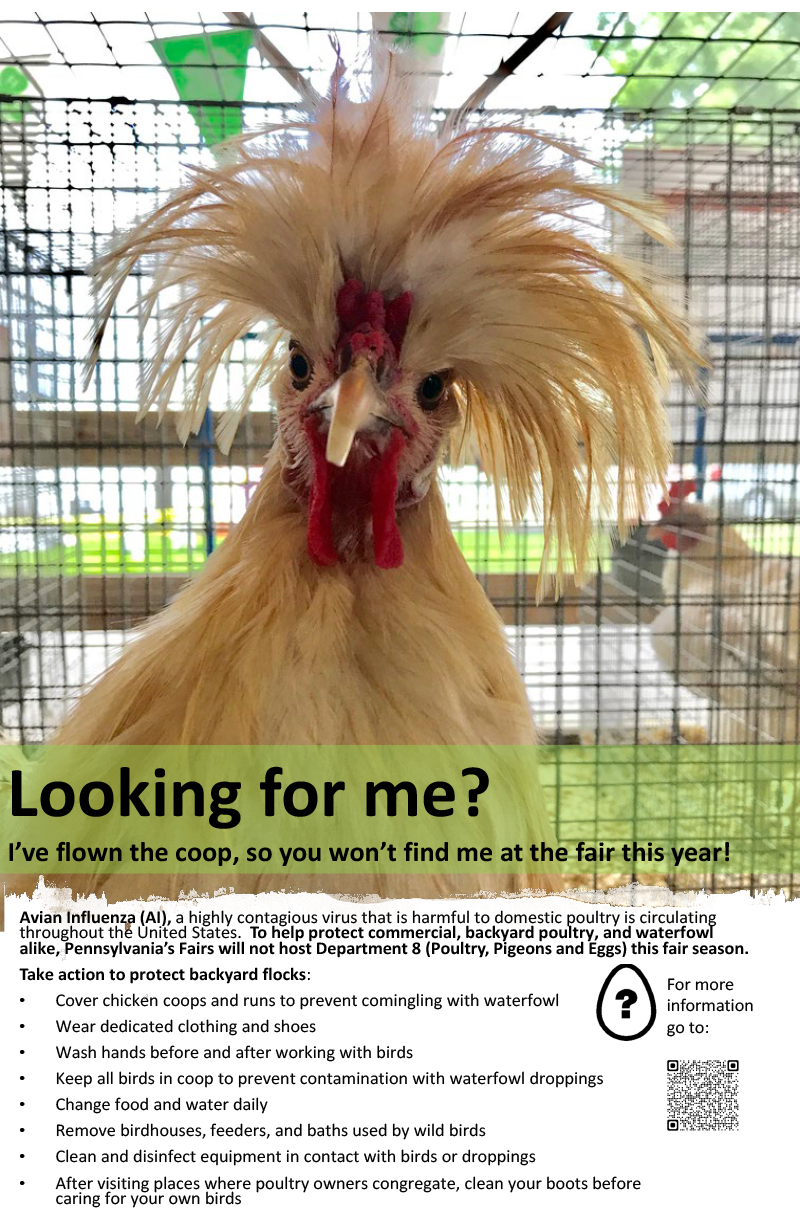 Information form the Pennsylvania Department of Agriculture.